Leaving the Classroom: A Transitioning Teacher Podcast
3 Ways to Harness the Power of Self-Talk
Self-talk, if harnessed appropriately can become powerful. Research has shown that talking to yourself out loud can motivate you to move forward with your goals, help you focus on a task, and get rid of self-criticism. Today I talk about self-talk and 3 ways to use it to your advantage.
Listen to the episode here:
Connect with Kristi on LinkedIn
Enjoy the podcast transcription:
Hello, everyone. Welcome to leaving the classroom. I'm Kristi Oliva. I'm so glad you're here. Today I'm talking about self talk, and how to use it to your advantage. By the time you listen to this podcast, chances are you have probably already experienced many of your daily 50,000 thoughts. Did you know that you had 50,000 thoughts a day? Doesn't really surprise me honestly.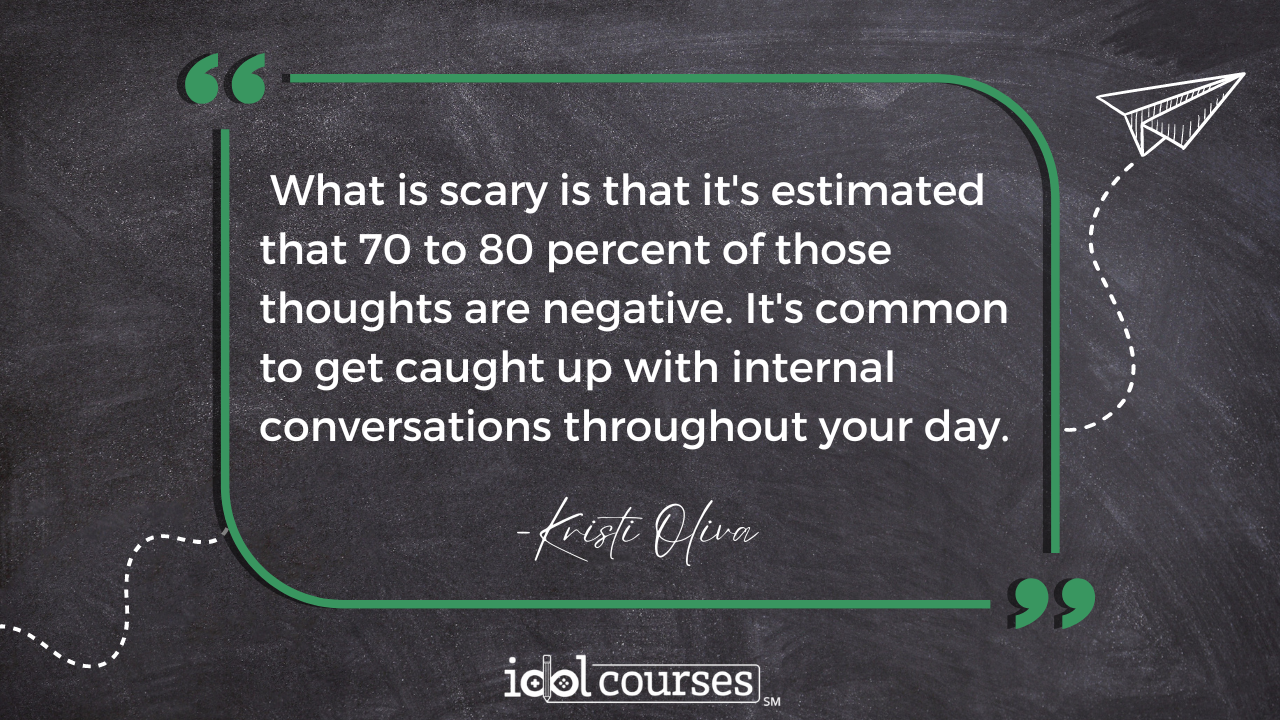 For me, I'm a worrier. So I tend to get worst case scenario, in my thoughts. I map out all the directions it...